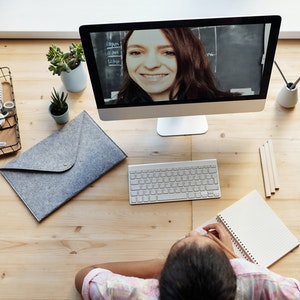 MPC from Anywhere is open for business this term!
AnywhereMPC consultants are available to work with you at a variety of times throughout the week via Microsoft Teams. Schedules are published by Course Channel. Follow the instructions below to get to the right place at the right time!
How to use MS Teams for the MPC
Join the MPC Team
This link will take you to a page where you can choose to download the desktop app or use the web app. Either is fine for now. As you use this platform more, you might want to install the Teams app on your device.

Once you have joined the MPC Team, follow one of these links to the appropriate AnywhereMPC Course Channel:

Once you get to your Course Channel, click on the "MPC Schedule" tab at the top of the screen see the times we'll have AnywhereMPC consultants monitoring the channels:
4. During one of the scheduled times, let us know you're there and ready to work together by starting a new conversation in the text box.
Notice the paper clip icon below the text box. That allows you the attach a file. If you already have something written down that you'd like help with, take a picture of your paper and attach it here.
An AnywhereMPC consultant will reply with things like:
"hold on a minute"
"I'm calling you for a video chat"
"I'm sending you a link to share a whiteboard we can both write on"
We're looking forward to hearing from you!